Featured Products
Design, manufacturing and support of SMT assembly equipment
DDM Novastar designs and manufactures cost-effective, surface-mount assembly and through-hole assembly systems for low to medium volume PCB assemblers, including stencil printers, pick-and-place machines, reflow ovens and ancillary processing equipment such as lead formers and component counters.
With an installed base of over 30,000 systems, our equipment is built for real-world production environments and is well suited to these industries:
Colleges, Universities, and Tech Schools
Aerospace/Defense/Military
Contract Manufacturers
Industrial Controls
LED Lighting Applications
R&D and Product Development
Since 1982, DDM Novastar has been one of the leading SMT assembly equipment manufacturers for low-to-medium volume systems, and is now the only provider of PCB assembly products manufactured entirely in the USA at our Ivyland PA plant.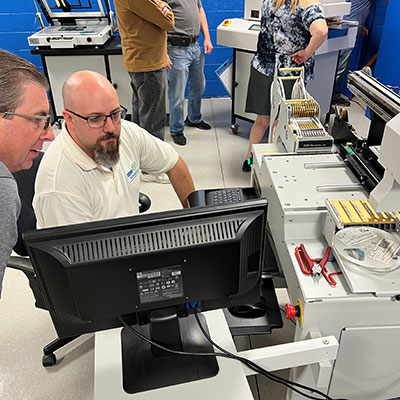 Articles & Videos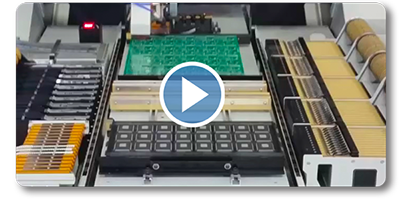 Click here for video tutorials and how-to articles!
Reasons to consider DDM Novastar
Personal application assistance to choose the right equipment
Service/support for the life of your machine, including spares
Hands-on training available at our location or your facility
Customization available, if needed, for you specific application
Proudly made in Ivyland, PA - 30,000 machines strong and growing


"DDM Novastar sells on their quality and standing by their word, just like my company."
Read the case study about Malkoff Devices, a small but growing OEM.

Contact us for a free consultation.
There's a lot more to buying the right system than
picking a machine from a shopping cart. Let DDM help!
Contact Us
Customer Testimonials
On DDM Novastar Sales
"The sales team at DDM Novastar is extremely knowledgeable. We explained our processes and they knew exactly what equipment to recommend. They customized a training program that made the transition seamless."

On DDM Novastar Equipment
"You can't kill those machines, they just keep on running. And with the variety and complexity of PCBs and thru-hole mixed with surface mount components, it's critical to have machines that understand that and can handle it."

On DDM Novastar Service
"Our 20-year-old L40 Picks & Place machine still performs reliably. When we need service or parts for it, we call DDM and can always count on expert friendly help. They know the parts we need and have them in stock to get us back and running quickly."