DDM Novastar Leadership Team

Robert Voigt - President and CEO
Bob heads up the company's sales as President and CEO. He formerly served as Operations Manager for DDM as well as the former APS Novastar, after joining them in 1983 as one of their founding members.

Throughout his tenure with APS Novastar, the breadth of his experience has covered a variety of increasing operational leadership responsibilities. He now leads the company's execution strategy for direct and indirect sales, channel development, and customer service.
Phone: 215-485-5663 X 205

Barb Kirkpatrick - Vice President and CFO
Barbara brings 35+ years of technology, sales and marketing experience with engineered products. Her experience includes 5 years of customer business development with Eclipse Combustion, and 20 years with Thermal Engineering as Sales and Marketing Administrator.

Barb's background in business process improvement and technical sales allows her to focus on improved customer service. She oversees all finance, marketing, sales and administrative functions.
Phone: 215-485-5663 X 204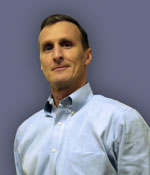 John Malboeuf - Vice President of Global Sales
With 30+ years of PCB and SMT assembly experience, John will lead the sales team in the expansion of DDM Novastar's long-standing work, in the design, development and manufacturing that will best serve our customer's needs.

In addition to business development, John will be responsible for channel management and market support strategies, while working closely with our newly expanded Engineering team and new product implementation.
Phone: 215-485-5663 X 208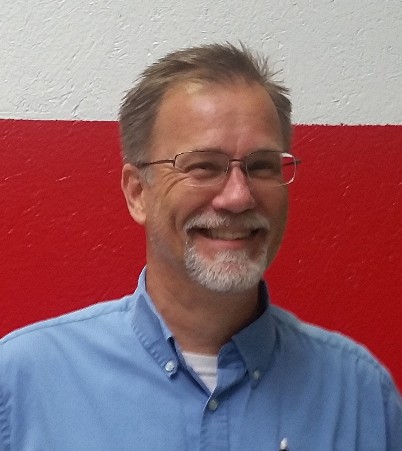 Brian Osterhout - Director of Engineering
Brian also brings 30+ years of machine design experience, with a broad background in product development and manufacturing. As a prior APS Novastar Project Engineer and Senior Designer, Brian helped design the L-Series Pick & Place machine, and will direct the Engineering team in new product design and development.
He will also provide engineering support for Novastar's existing product line of pick & place machines, stencil printers, reflow ovens and soldering systems.
Phone: 215-485-5663 X 246

Rich Wendler – Service / Customer Support Manager
Rich is responsible for all customer support functions including the Service Department, Training and Customer Service. Rich also came from APS Novastar, where he worked since 1984, in technical support and product testing. After leaving DDM Novastar for a few years to work elsewhere, Rich has rejoined the Novastar team to take on a leadership role in the Service & Customer Support area.
Rich is responsible for coordinating all field/site support as well as troubleshooting equipment during production.


Phone: 215-485-5663 X 232

Christine Needham – Office Administrator
Chris is the newest member of the team, hired as our Office Administrator.

She joins the team with a solid background in bookkeeping and vast knowledge in daily administrative functions. Her previous experience in operations will allow her to expand her duties in processing sales orders and logistics.


Phone: 215-485-5663 X 203

Robert F. Voigt – Production Coordinator / Buyer
While Rob has been providing operational support within the manufacturing groups for several years, his responsibilities have expanded. As our Production Coordinator, and our Buyer, Rob now plays a key role in overseeing customer service and his favorite - global freight logistics.




Phone: 215-485-5663 X 202

Jerry Schock – Service Support and Electronic Engineering
Jerry joined DDM Novastar in 2013 as our Mechanical Designer / Electronics technician. He brought along extensive experience in the custom semiconductor and solar manufacturing industries, as well as a strong AutoCAD and Solid Works background.

Two years ago, Jerry took on the added responsibility of service support and training. In the future, Jerry will be providing more focused support on our mechanical product development and electronics engineering.
Phone: 215-485-5663 X 230

Jack Peoples – Service Support & Wave Specialist
Jack has been a part of our DDM Novastar team since 2011 and was with the original APS Novastar since 1984. With over 33 years of product experience and understanding of solder technology – no one is better prepared to be responsible for our solder line. Besides the ability to startup, setup and make necessary adjustments, Jack is uniquely qualified to identify any problems and ensure the correct actions are taken.
Jack also fills in with service support on other DDM equipment and is a key instructor for our training demonstrations.
Phone: 215-485-5663 X 231

Roman Rosales – Software & Motion Control Engineer
Roman is our Electrical Engineer, providing software development for our entire product line. He has been involved with the former APS Novastar's machines since 1990. As our Electrical Engineer, Roman provides service and engineering support for our existing product line and helps lead our engineering team in the area of new product design and development. His motion control skills are a perfect fit with current product expansion plans.