Customer Testimonials
"The sales team at DDM Novastar is extremely knowledgeable. We explained our processes and they knew exactly what equipment to recommend."
You cant kill those machines, they just keep on running. And with the variety of PCBs and thru-hole mixed with surface mount components, it is critical to have machines that can handle it.
Our 20-year-old L40 Pick & Place machine still perform realiably. When we need service or parts for it, we call DDM and can count on expert help.
About Us
An Innovator and Leader in High Mix, Low Volume PCB Assembly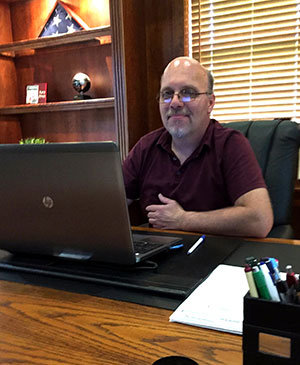 With over 30,000 SMT and PCB assembly systems sold, DDM Novastar is a leading manufacturer of OEM equipment for short-to-medium-run production environments. Since our introduction of the first Through-Hole Leadforming and Component Counter products in 1982, DDM Novastar has been an innovator. We offer our customers the most reliable, easy-to-operate, easy-to-service, and lowest total cost of ownership "turn-key" SMT OEM systems available. We aim to be your primary source for a comprehensive range of solutions for prototyping, pilot manufacturing, and low-to-medium run high mix applications. DDM Novastar's unparalleled array of stencil printers, automated pick and place, reflow and batch ovens, selective and wave solder equipment is backed by superior technical support and can accommodate the most demanding applications with absolute precision.
Easy-to-Use SMT OEM Solutions Get You to Market Quickly
The design, manufacture and support of easy-to-use SMT equipment for OEMs has always been a top priority at DDM Novastar. That's why our equipment software uses icon-driven, intuitive commands to make programming a snap. Our state-of-the-art Windows GUI environment for job set-up, management, and a self-actualizing operator mode can handle any high mix board population requirements, no matter how complex.

DDM Novastar vision software allows straight-forward teach-in and operator modes to simplify part and system set-up and tuning.

Configure a Paste, Place, Reflow and Selective turnkey SMT line from our latest generation of products to meet your exact requirements.

The LS Pick and Place, NovaSelect Selective Solder equipment and GF Reflow Ovens offer the highest speed and performance while the NovaPlace Pick and Place, SPR Stencil Printers and Spartan Wave Solder products are designed for the most demanding, low cost applications.
Rapid ROI Gives You a Competitive Edge
DDM Novastar realizes how critical it is for SMT and PCB manufacturers to keep their production costs down. We design all of our products with total cost of ownership in mind. DDM Novastar solutions generally provide a Return On Investment (ROI) payback within eighteen months or less. Our team is prepared to consult with you on the optimal turn-key SMT solution aligned with your current or projected throughput requirements.
Custom Solutions to Fit Any Application
If you can't find an SMT or PCB turnkey solution to meet your requirements, DDM Novastar will design one specifically for you. Whether you're adding a feature, changing a GUI, or accommodating a precision part placement, temperature or solder requirement, we'll build a cost-effective, advanced OEM assembly solution to meet your criteria. With all of the costs, time and risks involved, why design your own SMT or robotic advanced assembly system when you can rely on the proven expertise and cost-efficiency of DDM Novastar?
Located in Ivyland, PA, DDM Novastar, Inc. is a privately held company consistently reinvesting profits to sustain technological innovation to meet customers' future needs.